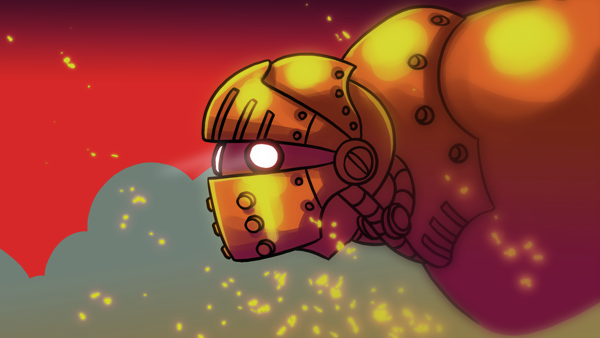 No assignment due right away so I decided to take tonight to just relax and doodle and catch up on some sleep!  It looks like we're going to be focusing on finances pretty hardcore for a week or so.  No surprise there, since that's probably the most epic section of importance.  We talked about the Break Even point in business, where you balance the books and finally the money coming in from your business is paying it's own bills and everyone's salaries and it's basically sustaining itself…it's broken even.  A milestone worth celebrating!
Of course breaking even isn't good enough, got to set your sights higher and rock a profit!
I'm still designing projects that I can do super quickly.  I'd love to do a Christmas game of some kind just in time for the holiday season and all, but I don't think I'm going to be running that smoothly by then.  We're "launching" our businesses Dec 1st, but that might not actually involve working on any games yet, more launching websites and such for them.
I'm thinking designing and writing GDDs will take a chunk of time and I should be factoring that in to my dev time.  3 weeks might be more reasonable than 2 weeks…a week for writing up the design and planning it out with the programmer and a couple days of buffer time, then 2 weeks for the main game development.  We'll see how it goes though, the first projects will be pretty simple till I get the process down and see where I'm at for money.  Ideally by the end of the year I'll be developing month-long projects.
Okay sleep time!  Also the pic at the top is related to a game idea haha
- Yarr