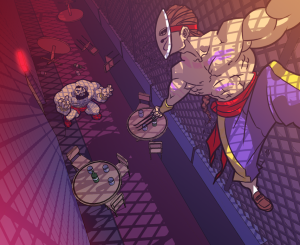 Click the pic for the full-size version!
Scratchwork Topic: Street Fighter
Time: All fucking day!
Using 3d for the background again…picked an angle that would make the gates cast shadows all over, but in retrospect it might be too much haha Zangief looks like a Spider-Man wanna-be or something. Pretty happy with how it turned out though…despite it taking forever to make.
- Yarr